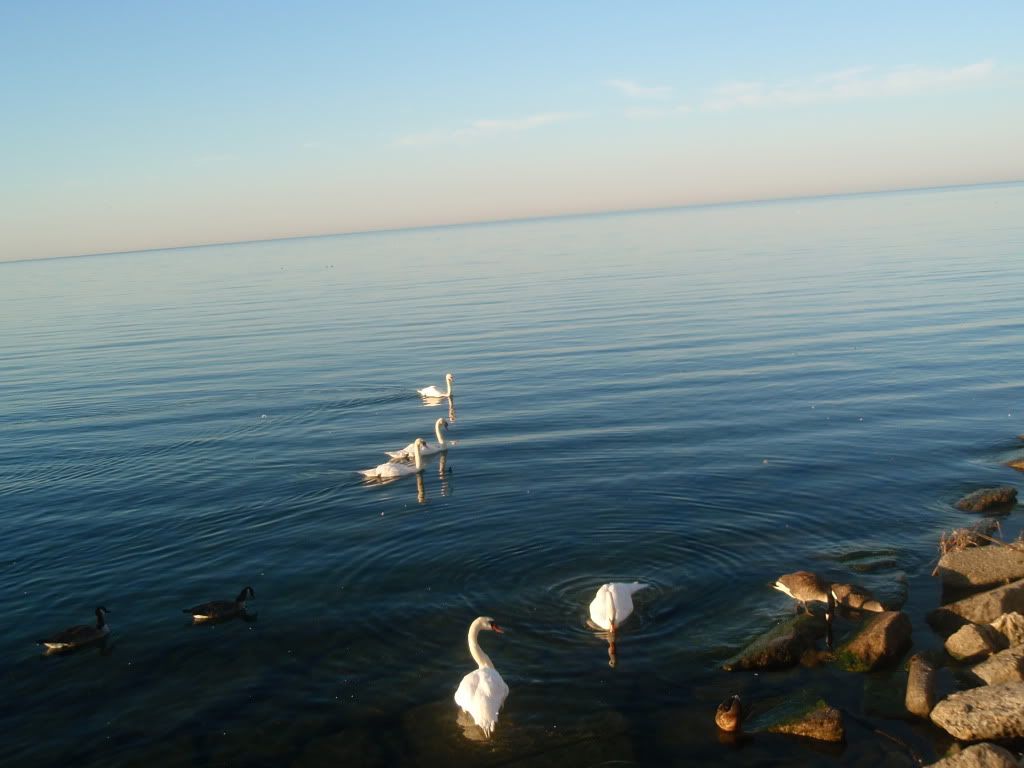 When working to achieve your goals, it's good to remember that how you think about your goals is as important as the goals themselves. I'm not just talking about Breaking Down Big Goals, I'm talking about optimism versus pessimism in a sense. Not optimism towards the world-I still have a very bleak worldview-but optimism towards yourself. I'm talking about focusing on positive reinforcement instead of negative reinforcement.
Thinking 'I Can' and 'I Will' instead of 'I Can't' and 'I won't'
Everybody's told you to make sure that your goals are concrete and achievable. What they haven't told you is how much your thinking can damage your progress.
I'll use a very personal example. Until recently, I've always had relationship problems. I never gave any of my relationships longer than six months life expectancy. I expected that I would be a bad girlfriend; I expected that nobody would be able to deal with me.
At the end of the summer, I had a mental breakdown. I screwed up the best relationship of my life, and it could have been forever. Thankfully it wasn't. But before I could re-commit to the relationship, I had to change the way I thought. Instead of 'this isn't going to work' I had to think 'this will work'. I had to think 'this will last a long time' instead of 'this will only last a few months'. I had to think 'I can be a good girlfriend, I will be a good girlfriend' instead of 'I'm a bad girlfriend, I will always be a bad girlfriend'. Most of all I had to learn to think about how I could get through the problems in my mind, the problems in my communication with my boyfriend, rather than thinking they were unbeatable and that they would destroy us. I did make all of these mental changes, and I'm back to that commitment, quite happily still in the best relationship I've ever had.
Your writing goals-and your life goals-can be just as easily broken down as your relationships, if not more so. All it takes is thinking 'I can't accomplish this' or 'life won't give me the time I need' or 'I won't do this.' You have to think 'I can accomplish this' and 'I will make time for this' and 'I will do this'. It's hard sometimes, but it's something you have to do.
When you're feeling down and life is getting in the way, think about what you have already accomplished. If you managed to do that when letting life push you around, imagine what you can do if you forcibly make time to reach your goals. If you're feeling down about your writing, then write something anyway, and focus on how good it feels to have written, not how hard it is to write.
Replace every Negative thought with a Positive thought
Every time a nasty thought about yourself and your goals, challenge it with a positive thought. Don't think that you're the most amazing person ever instead of the worst person ever; do think that you are a good person rather than a bad person. Every time 'I can't do this' pops into your head, tell yourself 'yes I can, if I try'. Every time you think 'I'm too lazy to do this' or 'I'm not disciplined enough for this' tell yourself 'I can do this' and 'I am disciplined enough'. If something is really blocking you from reaching your goals, think about how to get over, around, under, or through that obstacle.
I am devoting myself to a new way of thinking. I will not say that I am lazy or undisciplined. I will say that it is hard for me to keep any strict routine, and I will think of ways to be productive without a strict routine so that I don't get myself down about not being in routine. I will not say that blogging three times a week is too much work for me. I will say that I can do it, but I need to make the time for blogging. I will not believe that it is too hard to finish rewriting a novella while working on the mythology of another world. I will believe instead that with proper focus and making time I can certainly finish both the mythology and the novella in a couple of months.
Did you complete high school? Odds are, if you managed that-or if you're still in school and managing to pass-you can do a lot of other great things, too. If you completed high school, you have the discipline to write a book, even if not very quickly. If you completed high school, you can probably blog three times a week; it's no different from doing three one-page assignments in a week. You might say that they gave you six hours a day to do it in-but if you made time for your homework, you can make time for your passion.
So next time you look at your list of goals and think 'I'm never going to manage that in a year', think instead 'I can do this and probably more this year'. It's not easy, but nothing worth doing ever is. (Except maybe breathing and sleeping… Possibly eating.)
What negative thoughts are holding you back? How will you challenge this?